Our vision :
leading enterprise in the design and programming of websites and systems on a global scale solutions.
who are we :
We are an Egyptian company with a large group consistent of the best technical expertise in specific areas of work and programming of electronic sites and applications of smart phones web design Our company has been characterized since the start of its activity to provide outstanding works of art for many companies in different parts of the world. We have a working group is interested in the work of research and development So we can follow up the wheel accelerating scientific development in this area, and we along with our typical work of design and programming sites care about investments Our own in the Internet sector and applications of smart phones and welcome all of the investment in this area would like solo or in collaboration with us in our projects and always keep in our interest to be our all Mavera of accuracy Art and experience are the real translation of the answer to who we are.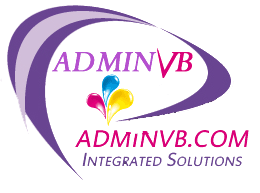 How the emergence of the company?
We are a group of passionate young people in the field of computer information and automated development, has evolved like us to think and excellence in the field of design and software have we met by chance to work one of the major foreign companies When communication and knowledge through work and show us both grain and design of the software and show permanent challenge us to show Buratna this area and work on several major software may work on our decision to build a small project It combines designers and programmers Bay until dawn on the market and show Mehrtna which was exploited to the outside only has built this site foreign ideology and organization of the work and the commitment of Arab and foreign, however.
?What do we offer
The company offers a range of information technology solutions, design and programming of websites and applications of smart phones, operation and management of the sites, in addition to advertising and media services to the sites, we offer these services with new ideas and global flavor 100% distinct from our predecessors in this area, in order to give this area right characteristic of creativity and ideas,Adminvb_en Arabic is the future of Web technology in the field.